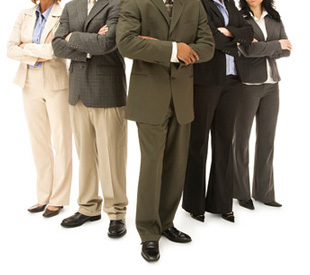 In 1980, Fran Doll opened Superior Staffing, Akron's first independently-owned employment service. Today, the company's operation is run by two of Fran's children, Sheri Witte, CEO and Tom Doll, President.
The company continues to operate under Fran's original philosophy of ethics in employment, while exceeding the expectations of its customers and employees each day! Since 1980, Superior Staffing has placed more than 55,000 quality employees with companies in Northeast Ohio.
In 2001, Superior Staffing launched Superior Search Group (a Professional Recruiting and Search Firm) to further serve clients in Northeast Ohio and beyond.
Superior Staffing recruits and places qualified office staffing in the areas of:
Accounting
Administration
Customer Service
Data Entry
Receptionist
Loan Processing
and More!
How can we help you?

Temporary Placement - Short Term/Long Term Assignments
Contract or project work ranging from one day to one year or more depending upon the needs of the company. Contract positions allow you a great deal of flexibility.


Temp-to-Hire Placement
Get to know someone before hiring and help avoid costly hiring/firing issues. Candidates stay on our payroll for 520 hours and then may go onto your payroll at anytime after that. During the time that the candidate is on our payroll we cover payroll taxes.


Direct Placement
Candidate goes on your payroll immediately upon making a hiring decision. This may attract candidates that are currently looking to change their employment.


Mid-Level to Director-Level Degreed Professionals
Our Superior Search Group Division is a full service search firm that has developed a strong reputation for successfully assisting companies that need to recruit top talent for their critical staffing needs. Regardless of your location or level of your professional hiring need, we can help you bring winners to your team.


<!.. navigation ..>