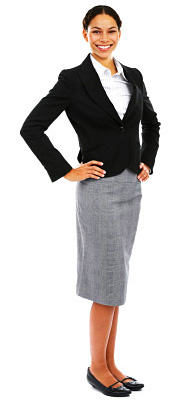 EARN MONEY
While you enhance your skills.

While gaining experience.

While you are between jobs.

While attending courses to further your career.

With weekly paychecks.

During summer break from school.

FLEXIBILITY
Work around your family's needs and schedules.

Work the locations, hours and at the companies of your choice.

Have the opportunity to observe various companies and their environments before committing to full-time employment.

GAIN EXPERIENCE AND EXPOSURE
Ease your way back into the work place and rebuild your confidence.

Gain a more diversified background through exposure to many facets of business.

Make new business contacts on each assignment.

EXCELLENT JOB MATCHING
Our in-depth interview assures you that your skills and personality will fit the job.

Free testing helps determine your qualifications and skill level.
Our software-assisted job matching system makes certain that your skills and needs are reviewed for every assignment for which you are qualified. YOU WON'T BE FORGOTTEN.

OTHER ADVANTAGES
Absolutely no fee is ever charged to you.
Free software training for qualified candidates.

We offer outstanding pay rates.

Superior Staffing's excellent reputation will precede you.


FOR A FULL LIST OF CURRENT OPENINGS, PLEASE CLICK HERE.


<!.. navigation ..>