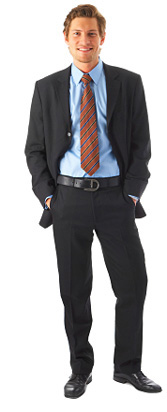 I just want to say (our current temporary staffer) has been a pleasure to work with. She is extremely accurate and speedy.
---
I appreciate doing business with a company that I know is going to operate from the highest values and ethics.
---
Everyone is very helpful and completely understanding of our wants and needs.
---
Superior Staffing takes the time to understand our company's needs and to work with us to fill those needs.
---
I like the "no pressure," "we are here if you need us" approach. Superior Staffing is my first "go to" when I need help and I don't hesitate telling other agencies that I'll call them if Superior cannot fill the order.
---
The staff is just wonderful. Cindy Tesmer is a dream to work with. She's just one of several reasons Superior Staffing is number one on my list.
---
Your company treats us like royalty. The neat thing is you treated us this way for all the years when we didn't need temporary staffing. I just hung up the phone with an agency from Cleveland that wanted to provide us with staffing. I told them we had a long relationship with Superior and they had been and will continue to be our first contact when we need someone.

<!.. navigation ..>