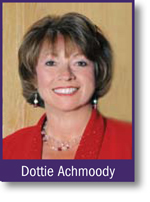 In April, OPEN M had the pleasure of attending a wonderful event called Administrative Professionals' Appreciation Luncheon hosted by Superior Staffing. A long-time volunteer of OPEN M, Tom Doll, president of Superior Staffing, called OPEN M and offered this unique opportunity for us to take part in this special event. OPEN M was honored to be picked as the chosen charity to receive the money raised through this event to put towards our Annual Walk for Kids.
Superior staffing is Akron's first independently owned employment service. They staff temporary, temp-to-hire, and direct-hire clerical and administrative office positions primarily in the Akron-Canton, Ohio, areas. Every year Superior Staffing takes the opportunity to recognize Administrative Professionals' Day by putting together a luncheon with a wonderful meal, a fabulous speaker and even goodies to take home! The event also offers a fun shopping experience and gave OPEN M a chance to highlight our services. There were 200 administrative professionals and their employers who attended this annual event.
I've heard author Bob Lupton say, "If your vision is of God, people will cling to it like a magnet." How encouraging to hear such a statement because I see people all over this community clinging to OPEN M like a magnet. OPEN M sees the needs of the public growing every day. We strive to help improve the health and wellness of our community through our various programs to assist those in need. We build relationships by providing volunteer opportunities for people to use their talents to help one another. Tom has been using his talents for many years throughout this community. OPEN M is also excited about our various partnerships. We are currently connected with 83 churches, 40 businesses and more than 75 collaborations with other nonprofits that come together with their resources to help build up people with in our society.
We hear it said all the time, but we cannot say it enough, "We can accomplish so much more together than apart." That is what Christ's love is all about, helping and loving one another. Thank you to Tom and Superior Staffing for giving back to the community and blessing so many with your gifts and talents. OPEN M is grateful for the support!



Article by:
Dottie Achmoody, MPA,
Open M CEO
June Open M Newsletter